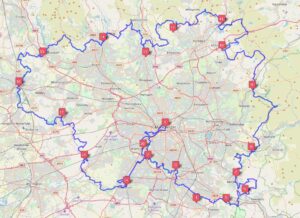 Our current flagship project is the GM Ringway, the new long-distance walking trail for Greater Manchester. Green in every way, each of the 20 stages of the varied and beautiful 300-km route has been designed to be accessed by public transport. It will form a key element of the city-region's green infrastructure and has attracted the support of the GMCA Natural Environment team, TfGM's 'Cycle and Stride for Active Lives' project, and the team behind GM Moving, the Greater Manchester-wide 'movement for movement'.
We are now working with the countryside charity, CPRE, and Ramblers on a large-scale funding bid for the GM Ringway trail and co-operating on other greenbelt-related activities across the Northwest.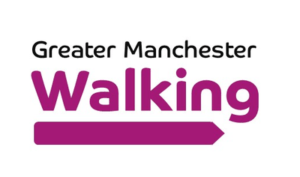 In addition, thanks to our close relationship with the GM Moving team, we were commissioned to work with the team on the GM Walking website. As well as being involved in the overall website design, we also identified and refined content, including more than 200 walking routes and tens of walking groups around Greater Manchester.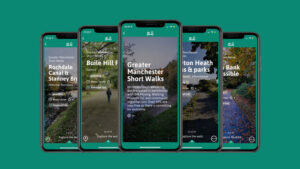 Subsequently, the GM Moving team commissioned us to implement a joint project with walking app developer Go Jauntly. In this, we worked with local activity partners to identify and add to the app attractive walking routes in areas facing social and health challenges. More than 50% of the walks added were step-free and as accessible as possible for wheelchair users and families with young children.
Since then, we have started to work with the Lancashire Wildlife Trust's 'Carbon Landscape' team on the establishment of walking routes as a permanent resource within the project area.
Finally, we are in early-stage conversations with local authorities and other partners about a range of other projects.